Audio / Video Creative App
Client: Whole World Band
Audio / video web app designed for desktop, android & apple devices. Built using with React (JSX) and bootstrap on the Front-end.
Ensuring a consistent user experience and improved branding and as a result improved user engagement.
Below are links to a low detail mock-up which can be previewed on mobile, tablet and desktop Views. 'Clicking on any top navagation link from with the mock-Up to see the Reset Password Modal'.
Mobile View, Tablet View and Desktop View
See 'Low Detail Mock-Up' in another tab
---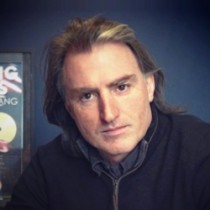 Ian made some crucial changes which improved the user experience and interface design.

Re-factoring the code into a responsive design displaying well on mobile and tablet devices.

mixer screen – centring video
mixer screen – removing breadcrumb navigation and replace with 'start over' and 'create mix' buttons either side of user cantered video
mixer screen – Made tn's fully responsive
mixer screen – Made tn's full width and fixed to bottom (i was intending on doing this)
General – fixing navigation to top of screen
General (mobile) – centring logo and replacing navigation with dropdowns for navigation and search
General – Spotting newsletter signup not working and fixing